Current Projects
Richard currently works at the Institute of Bee Protection and does research in terrestrial ecotoxicology with a focus on honey bee health. He is coordinator of the VIBee project (vibee-project.net) and successfully co-launched the NutriBee project. He holds a PhD in Agricultural Sciences from the University of Hohenheim, is a passionate beekeeper with more than 15 years of experience, and has worked for two major CROs as a study director in his previous career.
---
NUTRIBEE
Interaction of abiotic stressors, including food limitation, on bee health and colony development in the field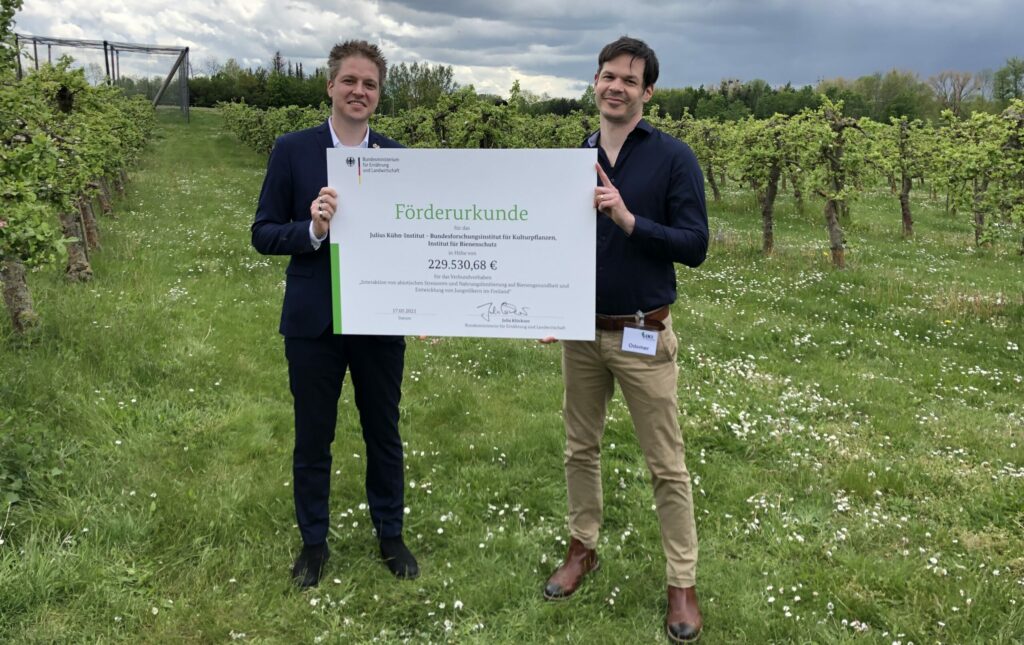 In the NutriBee project, we aim to study freshly established honey bee colonies during their most vulnerable initial growth phase. The colonies will be exposed to various stressors that they commonly face in agricultural practices. These young colonies represent the backbone of any apiary, and their healthy development is critical to pollination efficiency and colony fitness. In a nationally replicated field trial, we will determine how young honey bee colonies perform under stress (malnutrition, pesticides, and their combination) compared to adult colonies, both at the individual and colony level. Factors that could have a major impact on bee health will be evaluated using established biomarker candidates.
For improved assessment of bee nutrition quality, a regional or even national database will be established to help define the nutritional status of each area and define quality parameters. For this purpose, a new high-throughput method for pollen analysis will be used and validated, supported by artificial intelligence (AI) to outperform previous analysis methods in precision and speed.
In another part of the project, the exposure pathways and distribution of plant protection products (PPPs) within honey bee colonies, especially larval forage (e.g. royal jelly, worker jelly, drone jelly), will be investigated to provide new data on the potential risk of distribution within the hive. All findings of the project could be used to develop measures and recommendations to reduce PPP residues in bee colonies and their bee products, especially in regions with a high proportion of crops attractive to pollinators (e.g., orchards, oilseed rape). The main goal of the project is not only to improve bee health in general, but also to preserve beekeeping as a cornerstone of agriculture in Germany.
---
VIBEE
Establishing digital indicators of bee vitality in agricultural landscapes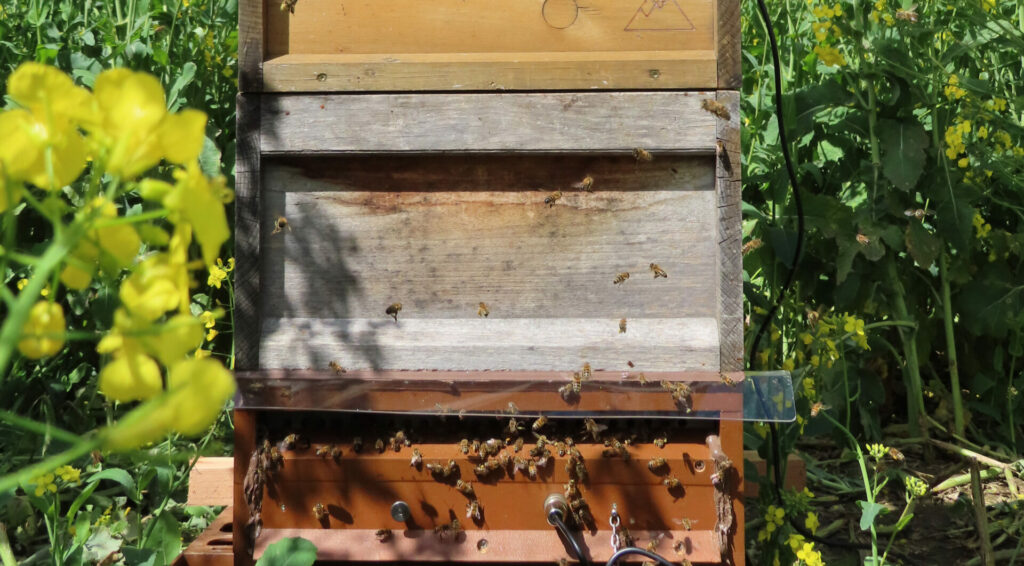 The "BeeCheck" is an electronic measuring system working with capacitive sensors for precise counting of all flight bees of a bee colony over longer periods of time. The technology and software were developed in the three-year DBU project of the company Gero Messsysteme, developed in cooperation with the Institute BS to practical maturity for bee trials and validated. Especially in case of very strong flight activity. The device analyzes the speed and direction of movement of the individual bees for the colonies without interference in order to precisely document the number of incoming and outgoing bees even when they remain in the flight hole, close behind one another, encounters, congestion and strong flight activity.
As a result, the results obtained with the new measuring technology deviate only slightly from the values obtained in painstaking sighting work by means of video recording and manual counting. This can give new impetus to numerous questions of bee research, including the plant protection example homecoming ability of flight bees, but also to questions of beekeeping, bee management and bee research in general.
The digital bee colony is at the center of the VIBee joint project (Establishment of digital indicators of bee vitality in agricultural landscapes). Here, conclusions about bee health are to be derived from influencing factors such as weather, colony weight and, above all, flight activity. With this data, precise landscape analysis using the latest drone technology can be used to establish links to the flowering supply in the flight radius of bee colonies. This allows further influencing variables such as food availability and food quality to be derived.
As the third pillar of the project, all the data flow together into a virtual bee colony model that can represent realistic colony development under the influences mentioned. This model can then predict certain events and could serve science for a comprehensive assessment of consequences, e.g. in the area of PPP approval. For beekeepers, this could result in a health forecast that predicts whether and when bee colonies at a location are in a good or less good condition.